Version Française sur heavynews.fr: Andrew W.K. à Paris
It's been 10 years since Andrew W.K. released the magificent I Get Wet album. How time flies...

I Get Wet is probably the most festive record I have in my CD collection, and it's a reference when it comes to modern rock. It's undoubtly one of the best albums of the last decade.
The Parisian club La Maroquinerie wasn't sold-out tonight, and that's quite disappointing for such a special tour. OK, it was monday night, but when Andrew W.K. is in town, no matter what day of the week is it, no matter what time of the day is it, it always becomes a friday night!

There was no opening band, only Andrew W.K. was scheduled to play tonight.
The show began as guitar player Dave Pino came on stage and started the riff from It's Time To Party.
He repeated it several times until the other members of the band came on stage.
And that was a big suprise: I didn't expect to see so many people on stage! Andrew W.K.'s band line-up is composed of 7 folks, including 3 guitar players and two singers.
That's what gives the band their unique sound, so heavy.
Andrew was in charge of the piano, and that's what gives his music this unique feeling. He had a keyboard in the center of the stage.

The second singer is no other than Andrew's wife, Mrs Cherie Lily Pourtabib. It's incredible the energy they have, they cannot stop moving on stage.
So does the rest of the band. When I looked at the stage I tought that those folks were made to play together... and that Andrew and Cherie were definitely meant to be together!

Only one word can describe an Andrew W.K. show and that word is party.

Every single guy on stage was going mad, enjoying the show as if it was the last. And when the musicians are crazy, the crowds go wild!
No one could resist the headbaning call. There were crowdsurfers over the pogo, and at some point there was even a circle pit.
It wasn't really violent but rather festive.

The people that came tonight knew the words of every single song! Even without speaking English. Andrew requested a volunteer from the audience that could speak English, so he can translate a few words. Well, the "translator" couldn't underrstand a word but that's alright, the party had to go on.

As 3 guitar players doesn't seem to be enough, so Andrew W.K. came up with his own pizza-shaped guitar! I've never seen such an hilarious model before! Thumbs up for ESP guitars!

Andrew did a simple and out of tune guitar solo, pretending that he didn't know how to play. He made this on purpose: when people started to boo, he played some fast notes, followed by the intro of She Is Beautiful.

After playing the whole I Get Wet album, the band came back for a few more songs, most of them taken from the record The Wolf.
He dedicated the song You Will Remember Tonight to the crowds, telling us that for sure this will be a night to remember.
Note that the song The Moving Room was on the setlist, but they didn't play it.


The band played in total for one and a half hours, which is quite long as they really move a lot on stage.

Well yes, we spent a wonderful friday night with Andrew W.K. and his band. Oh sorry, I forgot it was monday!

It's a shame that so little people attended the gig.
Now, you know what you missed, so put the I Get Wet record at loud volume now!







Share on Facebook
Tweet this!

Bookmark on Google

e-mail to a friend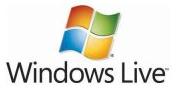 Windows Live
Digg
Yahoo
technorati


Setlist Andrew W.K. – La Maroquinerie Club – Paris, France – April 16 2012

01. It's Time To Party
02. Party Hard
03. Girls Own Love
04. Ready to Die
05. Take It Off
06. I Love NYC
07. She Is Beautiful
08. Party Till You Puke
09. Fun Night
10. Got to Do It
11. I Get Wet
12. Don't Stop Living in the Red
––––––––––––––––––––––
13. Victory Strikes Again
14. Long Live the Party
15. Never Let Down
16. Totally Stupid
17. You Will Remember Tonight
18. Head Bang
––––––––––––––––––––––
19. We Want Fun



Andrew W.K. Links:
Andrew W.K. Website
Andrew W.K. CDs on play.com
Andrew W.K. CDs at Amazon.com
Andrew W.K. iTunes downloads

Andrew W.K. on Flickr
Andrew W.K. band Line-up:

Andrew W.K. – Vocals
Cherie Lily Pourtabib – Vocals
Frank Werner – Guitars
Dave Pino – Guitars
Justin Payne – Guitars
Gregg Roberts – Bass
Rich Russo – Drums