It's very difficult to schedule tours for a band like Avantasia. All musicians are involved with their own bands and have commitments and a busy agenda. But Tobias Sammet's Project has become huge and after two world tours, they have acquired a reputation of an amazing live band. So, after the release of the great record The Mystery Of Time, Avantasia embarked on their largest world tour to date, performing for the first time in countries like Belgium, France, England, Canada, Costa Rica, and Colombia!

The show in Bogotá was scheduled on a Monday night at a place called Teatro Metropol, a nice and not so big theatre in the city centre. Fans were very excited about the show but The Great Mystery was why it wasn't sold out.

The show in Bogotá was scheduled on a Monday night at a place called Teatro Metropol, a nice and not so big theatre in the city centre. Fans were very excited about the show but The Great Mystery was why it wasn't sold out.
Is it because it was a Monday night? Is it because of the ticket price? Is it because the free Rock Al Parque Festival, with Symphony X, was held on the same weekend?
Also, the show was well advertised. There were posters all over Bogota and it was even announced on Avianca's (Colombia's national airline) in-flight magazine!

It's difficult to say but anyway, those who attended the concert enjoyed a memorable show, and those who didn't, should start to cry!

This show was very exciting for everyone, the musicians and the crowds. Except for Eric Martin, no one in Avantasia had played in Colombia before. Likewise, not many people had seen on stage Avantasia or any bands related to these musicians.

There was no opening act, Avantasia got on stage at 8:15pm with the song Spectres, followed by The Watchmakers Dream. The audience responded with enthusiasm and most people knew the words of these two songs from the new album.
The sound wasn't very clear at the beginning but this was quickly arranged after a few minutes. What mattered is that Avantasia was on stage and that was a dream come true!

The first guest singer was Bob Catley from Magnum. He left us astonished with his voice! Magnum is not a very popular band in Colombia, but I'm sure lots of people are looking for records rights now.

Then we heard the intro from Avantasia's first record and everybody knew what's coming next: Michael Kiske came to sing Reach Out For The Light. Kiske is a legend among Melodic Metal fans in the whole world, and Colombia is no exception. Everyone was expecting to see him and he didn't disappoint us. His voice is as fabulous as ever!

Then Tobias Sammet introduced the man in backing vocals as someone who has sung in Avantasia, Edguy and lots of records found in any melodic metal fan collection. Tobias announced that he would be the lead vocalist on Scales Of Justice: "The man in the back" would become "the man in the front". Well, this backing vocalist was no other than Thomas Rettke from the mighty Heaven's Gate! He hasn't toured for a while so for Heaven's Gate fans it was a dream come true to see him on stage, especially side by side with Sascha Paeth.

Avantasia has many singers and they're all great frontmen, but there is one who really knows how to talk to an audience: Eric Martin from Mr. Big. Not only he's got amazing voice, but he's incredibly charismatic, he does the right gestures and jokes at the right time, and he took the show to another level. Eric also reassured the rest of the band about the sound. He said he was among the crowds and the sound was really good. That was important because apparently the band also had sound problems on stage.

Finally, Amanda Sommerville, the only girl in the band switched her position as a backing vocalist and charmed the audience with songs like Lost In Space and later, Farewell.

As usual, Tobias made as many jokes as possible. He ranted about ballads before In Quest For, asked us to forgive him for playing a pop song like Lost In Space, and introduced Felix simply as "and on the drums… the drummer!".

But he didn't know that Colombia is the wrong place to make jokes about cocaine. It's like telling Germans that they haven't changed since WWII: It's not funny but it's the kind of burden that some nationalities carry.
Tobias was asking us to scream louder and louder, and when we were loud enough he said that we finally sounded like "the mother country of cocaine".
Big silence. No one laughed, no one screamed. Tobi tried to get it right by saying that it was the country of coffee and the country of Heavy Metal fans. It worked so his false move was quickly forgotten, but he understood that he shouldn't say that again.

But Tobias was sincere when he said that Colombia was a country of Heavy Metal fans. He said that this was the smallest crowd of the tour so far, but that we were very loud and passionate. He looked emotional when saying that, probably because he didn't know what to expect about this concert. Let's hope that he will keep the promise he made: "If Avantasia ever tours again, Colombia will be on the South American Tour".

The band went backstage after Dying For An Angel, but they quickly came back for the encore... and some of them were wearing shirts of the Colombia National Football Team with the Avantasia logo on it! I'm sure they weren't expecting this kind of gift!

They played a beautiful version of Farewell and the tune that gives the name to the band, Avantasia. The next song was somewhat unexpected: the longest track ever recorded by Avantasia, The Seven Angels! I love this song and those 14 minutes just flew too fast! And after that, they still had energy for a grand finale with Sign Of The Cross.

When Avantasia left the stage, we only could say "woah". We had just witnessed almost 3 hours of classy Heavy Metal. Not many bands play a 3 hour show, and manage to keep it high during all this time! There is no doubt that The Mystery Tour is already one of the best Heavy Metal tours of 2013. They're making history!

The tour T-shirts sold out and the people went home full of memories of a magic night. Those who didn't go to the show missed one of the best possible Metal concerts. And those who were there, were lucky to witness an intimate Avantasia show!
Share on Facebook
Tweet this!
Bookmark on Google
e-mail to a friend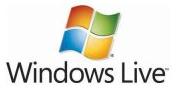 Windows Live
Digg
Yahoo
technorati
Setlist Avantasia – Teatro Metropol – Bogotá, – July 1 2013

Intro: Also Sprach Zarathustra
01. Spectres
02. The Watchmakers' Dream
03. The Story Ain't Over
04. The Great Mystery
05. Prelude / Reach Out for the Light
06. Breaking Away
07. Scales of Justice
08. What'sLeft of Me
09. Promised Land
10. The Scarecrow
11. Shelter from the Rain
12. In Quest For
13. Lost in Space
14. Stargazers
15.Twisted Mind
16.Dying for an Angel
–––––––––––––––––––––––––––
17. Farewell
18. Avantasia
19. The Seven Angels
20. Sign Of The Cross




Avantasia Links:
Avantasia Website
Avantasia CDs at Amazon.com
Avantasia iTunes downloads

Avantasia on Flickr
Avantasia band Line-up:

Tobias Sammet – Vocals
Michael Kiske – Vocals
Bob Catley – Vocals
Eric Martin – Vocals
Thomas Rettke – Vocals
Amanda Sommerville – Vocals
Sassha Paeth – Guitar
Oliver Hartmann – Guitar / Vocals
André Neygenfind – Bass
Felix Bohnke – Drums
Miro – Keyboards