I was supposed to see Warcry that night but the show was abruptly cancelled and moved for next monday.

Well, just as we thought that our Saturday night was doomed, a friend recalled that the local band Broken Zip was playing at the Hard Rock Café.

Broken Zip a very talented Hard Rock band from Bogotá, formed in 2010. They have some very good original songs but they mostly play cover songs.

All four musicians achieved recognition with their previous bands: Singer and guitarist Johano Biniestro used to play Hard Rock with Darath, while guitarist Daniel Realpe used to play in the Black Metal band Ethereal and plays the progressive metal band Within The Hour. He even made it to the final of the Guitar Idol show in London!
Bass player Camilo Torres plays in the band Rocka and drummer Chris Gaitán is known for his work with the Power Metal band Vorpal Nomad.

Playing in a restaurant is not easy for a rock band, even when the restaurant is called Hard Rock Café and the event is sponsored by a well known Mexican beer brand.
Most people were here for dinner, but Broken Zip know that, and that's why they started softly in order to get the people little by little in the mood.

They started with a couple of Foo Fighters songs, Velvet Revolver's Fall To Pieces and Soundgarden's Black Hole Sun.
The sound was very good, every instrument was clearly heard, it was just loud enough and the lights were good too.
The only thing is that we couldn't stand up!

The place started to get warm when Broken Zip played a medley from Queen, a band that generally everybody knows and appreciates.
It's not easy to sing a Freddie Mercury song, and it's even harder to make it sound good, so I have to say that I was very impressed by Johanno's voice!

The show went on with a nice rocking original song called Paranoia, you can listen to it on their Soundcloud page.
It was followed by some well known tunes that have made it to the radio. They played songs from Jamiroquai, Robbie Williams and Daft Punk to name a few, and they paid a tribute to the late Michael Jackson by playing the iconic Black Or White.
It's really remarkable how Broken Zip manage to adapt their style to different kinds of music.

After that, it was time for some Hard Rock again, so Daniel started AC/DC's Thunderstruck riff, which was instantly recognized by almost everyone. The band played a very nice AD/DC Medley, followed by another original song named Animal.

The concert ended with Guns'n'Roses' Welcome To the Jungle, which is a great way to end a rocking night!
Broken Zip is a very promising band made of highly talented musicians. They mostly play covers by now, but their original songs are really good and have a lot of potential.
Their first album is on the way and I wish them a lot of success with it!
Share on Facebook
Tweet this!
Bookmark on Google
e-mail to a friend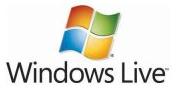 Windows Live
Digg
Yahoo
technorati
Setlist Broken Zip – the Hard Rock Café – Bogotá, – October 5 2013
01. These Days
Foo Fighters cover
02. Wheels
Foo Fighters cover
03. Fall To Pieces
Velvet Revolver Cover
04. Black Hole Sun
Soundgarden Cover
05. Queen Medley: Mustapha / Bohemian Rhapsody / I Want To Break Free / Fat Bottomed Girls / Another One Bites The Dust / We Will Rock You / Stone Cold Crazy / Radio Gaga / We Are The Champions
06. Paranoia
07. Black Or White
Michael Jackson Cover
08. Get Lucky
Daft Punk Cover
09. Love Foolosophy
Jamiroquai Cover
10. Roxanne
The Police Cover
11. Locked Out of Heaven
Bruno Mars cover
12. Ghostbusters
Ray Parker, Jr. Cover
13. Play That Funky Music
Wild Cherry cover
14. Rock DJ
Robbie Williams Cover
15. All My Life
Foo Fighters cover
16. AC/DC Medley: Thunderstruck / Big Gun / Back In Black / TNT
17. Animal
18. Welcome To The Jungle
Guns'n'Roses cover


Broken Zip Links:
Broken Zip Website
Broken Zip on Soundcloud
Broken Zip on Facebook

Broken Zip on Flickr
Broken Zip band Line-up:

Johano Bienestro – Vocals / Guitars
Daniel Realpe – Guitar
Camilo Torres – Bass
Chris Gaitán – Drums