Version Française: D:A:D au Hellfest sur heavynews.fr.
The last day of the Hellfest Open Air started with D:A:D: to me. It wasn't easy to wake up, but it was definitely worth!

Live report from D:A:D at the Hellfest coming soon!
line up - e setlist
.
Share on Facebook
Tweet this!
Bookmark on Google
e-mail to a friend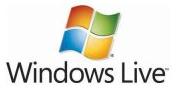 Windows Live
Digg
Yahoo
technorati
Setlist D:A:D – Hellfest – Clisson, France – June 17 2012

01. A New Age Moving In
02. Jihad
03. Evil Twin
04. Everything Glows
05. Monster Philosophy
06. Riding With Sue
07. I Want What She's Got

- Including Drum solo


08. Bad Craziness
09. Sleeping My Day Away


D:A:D Links:
D:A:D Website
D:A:D CDs on play.com
D:A:D CDs at Amazon.com
D:A:D iTunes downloads

D:A:D on Flickr
D:A:D band Line-up:

Jesper Binzer – Vocals / Guitars
Jacob Binzer – Guitars
Stig Pedersen – Bass
Laust Sonne – Drums