Version Française à venir sur heavynews.fr:
Te setlist wa

line-up d

After Kissin' Dynamite, the second band tonight was Huntress. To be honest, I've never heard of them before, but this show made me want to look for their records. Their style has nothing to do with Kissin' Dynamite's sleaze rock, nor with Dragonforce's ultra speed metal. I'd describe their music as heavy, dark and melodic. Let's say it's some kind of New Wave Of British Heavy Metal with a female lead singer. I won't say it's modern, but it's definitely powerful.
Singer Jill Janus is the kind of girls that gives it all on stage. She's like an actress, using different gadgets to show us the spirit of the songs. Sometimes she uses a cape, sometimes she uses deeur horns, but her theatrical performing is definitely one the best assets from the band.

For this European tour with Dragonforce, Huntress' line-up was somewhat worked out. Bass player Eric Harris released an album with his band Gypsyhawk before that tour, so he couldn't come with the band. Instead of searching for another bass player, they found another guitar player: Anthony Crocamo. So, Ian Alden, who is normally the guitar payer, played bass on this tour.

First show ever in Paris, honoured to be there. Children, Inspired by the movie Night Of The Hunter !
Share on Facebook
Tweet this!
Bookmark on Google
e-mail to a friend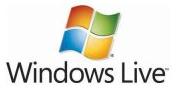 Windows Live
Digg
Yahoo
technorati
Setlist Huntress – La Cigale – Paris, – November 22 2012

01. Senicide
02. Spell Eater
03. Children
04. Snow Witch
05. Sleep And Death
06. The Tower
07. Night Rape
08. Eight Of Swords



Huntress Links:
Huntress Website
Huntress CDs at Amazon.com
Huntress iTunes downloads

Huntress on Flickr
Huntress band Line-up:

Jill Janus – vocals
Blake Meahl – guitar
Anthony Crocamo – guitar
Ian Alden – bass
Carl Wierzbicky – drums