Version Française à venir sur heavynews.fr:
It's not really common to see the band Magnum playing live in France so it was a really nice surprise to see that they scheduled a date this time!
I missed their previous show in Paris in 2007, so this was my first Magnum gig, although I've seen Bob Catley on stage before, performing with Avantasia.

The guys from Le Forum club, in the town of Vauréal are doing a great job, bringing lots of classic bands that don't play here that often (like U.F.O., Stryper, Adler's Appetite... and many more).

As we were stuck in the Paris traffic, I missed the opening band, Neofly. I noticed there was a lot of demand at their merchandising stall, so I guess they did a good show.

Magnum was on tour to promote the lastest record, called On The 13th Day, which is great by the way.
They got on stage at 10 PM and I thought it was great to see a rock concert starting at this time! Only two weeks before, W.A.S.P. had to skip one song because there was a curfew at 10PM.

Magnum's sound was well balanced and not so loud, and also the lights were very good.
From the beginning, Bob Catley showed how a talented frontman he is.
He's very expressive as he sings and he knows how to communicate visually with the crowds. Most importantly, he sings like a god!
His voice is recognizable among thousands, just like his way of keeping notes.
It was a real pleasure to see such a good singer on stage tonight.

Guitarist Tony Clarkin remained focused on his instrument, but sometimes came to the centre of the stage to play the solos.
The sound of his Les Paul is very clean and his style is very soft and melodic.
Mark Stanway on keyboards replies to these melodies, creating a delitace yet strong atmosphere on each song.

On bass, Al Barrow headbangs and moves a lot on stage, while grooving with former Thunder drummer Harry James.

Le Forum de Vauréal was not sold-out tonight, but it's worth to note that people of all ages gathered to enjoy this show.
There were fans from the early days, some of them with their children, and also lots of younger folks.

Quite a few people seemed to discover the band tonight, but songs like Vigilante and Wild Angels got everybody in the mood instantly.
Magnum's musical style is quite unique, halfway between pop, progressive rock, AOR or Metal, so it's easy enough to reach a large audience.

When the band got backstage after Kindgom Of Madness, I thought the encores came too early, but this was just an impression.
In total, the band played for 1 hour and 50 minutes without me noticing how fast time passed.

Magnum played a very good and dynamic show, without a single second durig which anyone could get bored.
For sure, this is a band that should play in larger venues. They're underrated and certainly do not have all the recognition they deserve.
Share on Facebook
Tweet this!
Bookmark on Google
e-mail to a friend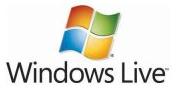 Windows Live
Digg
Yahoo
technorati
Setlist Magnum – The Forum – Vauréal, near Paris, – November 17 2012

01. All The Dreamers
02. When We Were Younger
03. Blood Red Laughter
04. Wild Angels
05. Brand New Morning
06. How Far Jerusalem
07. The Flood
08. Les Morts Dansant
09. The Spirit
10. Dance of the Black Tattoo
11. All My Bridges
12. All England's Eyes
13. Vigilante
14. Kingdom Of Madness
–––––––––––––––––––––––––––
15. See How They Fall
16. Rocking Chair
17. Days Of No Trust



Magnum Links:
Magnum Website
Magnum CDs at Amazon.com
Magnum iTunes downloads

Magnum on Flickr
Magnum band Line-up:

Bob Catley – Vocals
Tony Clarkin – Guitars
Mark Stanway – Keyboards
Alan Barrow – Bass
Harry James – Drums