Version Française à venir sur heavynews.fr:
If you like it fast and experimental, the Guitar Universe Tour brought you a Dream Team!
Dark arpeggios from Stephan Forté, oriental sounds from Yossi Sassi and fast solos from Marty Friedman!

Sadly, I missed a good part of this concert. It's a shame that I couldn't be at the venue from the beginning so I missed Stephan Forté's show and most of Yossi Sassi.

The Divan du Monde was far from being full, but there were nevertheless different kinds of people in the audience. There were Megadeth fans, Adagio fans, Orphaned Land fans, and there were of course guitar players that didn't want to miss the technical skills of their idols.
Even if Marty was headlining the show, most attendees wanted to see all three guitar wizards.

Marty Friedman had a very clean guitar sound, although very heavy and aggressive. Melodies flow from his guitar, but always keeping a heavy side. I imagine his playing like a waterfall: running water that you can't stop, but can be strenuous when you get nearby. And always beautiful no matter from where you see it.

Marty was accompanied by 3 very skilled musicians. On bass and guitar were Or Lubianiker and Ben Azar, both from from Yossi Sassi's band.
Both guys were very talented, but I was especially impressed by Ben Azar. He's a lead guitar layer and did many fast and difficult solos on time with Friedman.
I can tell you that this guy Ben Azar, although quite anonymous, is a better player than some well known guitarists.
Seeing Marty playing with someone else reminded me of the Cacophony days with Jason Becker.

On drums, Marty brought the one and only Mitsuru Fujisawa. This guy is freaking crazy!
Think about him like visual kei meets thrash metal!
For his look, he could be in X-Japan. For his stage presence, he could play in Scorpions instead of James Kottak. And for his playing, he could be anywhere from a hard rocking band like Gotthard, or play some fast thrash metal with Testament.
In other words, Marty found a gem of a drummer, he's incredible!

So, with two musicians from Israel, one from Japan and one from the USA, Marty Friedman definitely knows what it means to have a multicultural band!

And that wasn't all, as some special guests were here tonight.
The beautiful belly dancer Johanna, who already danced with Therion two weeks earlier, came on stage during The Ballad Of The Barbie Bandits for a bewitching performance.

Later, Marty invited the other stars of the evening for a jam. Marty played a bluesy jam with Stephen Forté, while Yossi Sassi came on stage for Thunder March.

Some people say that instrumental music is boring, but tonight it was a 100% instrumental evening, and it was impossible to get bored. Every musician gave his best, and the results was an evening to remember.

There was one negative point tough. If you wanted an autograph from Marty Friedman, you had to buy a meet & greet pass for 40€.
That's not cool for the fans who already paid a 35€ for a ticket, but it seemed to work.
Share on Facebook
Tweet this!
Bookmark on Google
e-mail to a friend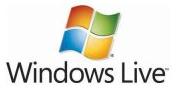 Windows Live
Digg
Yahoo
technorati
Setlist Marty Friedman – The Divan du Monde – Paris, – October 15 2012

01. Namida
02. Bad DNA
03. Gimme A Dose
04. Street Demon
05. It's The Unreal Thing
06. Amagi Goe
07. Ballad Of The Barbie Bandits
08. Tsume Tsume Tsume
09. Elixir
10. Stigmata Addiction
11. Mutation Medley
12. Devil Take Tomorrow
Ben Azar guitar solo
13. Novocaine Kiss
14. Angel
15. Salt In The Wound
16. Ripped
17. Yuki No Hana
18. Kaeritakunatta Yo
–––––––––––––––––––––––––––
19. Dragon Mistress
20. Time To Say Goodbye
21. Thundermarch



Marty Friedman Links:
Marty Friedman Website
Marty Friedman CDs on play.com
Marty Friedman CDs at Amazon.com
Marty Friedman iTunes downloads

Marty Friedman on Flickr
Marty Friedman band Line-up:

Marty Friedman – Guitars
Ben Azar – Guitars
Or Lubianiker – Bass
Mitsuru Fujisawa – Drums

Johanna Najla – belly dancer
Yossi Sassi – Guitars
Stéphan Forté – Guitars