Version Française: Megadeth au Hellfest sur heavynews.fr.
The mighty Megadeth was the last band to play at the Mainstage 1 on the first day of the Hellfest. That was a very well deserved headlining position for Dave Mustaine and the band.

Full l ive report from Megadeth at the Hellfest coming soon!
line up - e setlist
.
Share on Facebook
Tweet this!
Bookmark on Google
e-mail to a friend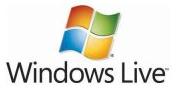 Windows Live
Digg
Yahoo
technorati
Setlist Megadeth – Hellfest – Clisson, France – June 15 2012

01. Never Dead
02. Head Crusher
03. Hangar 18
04. Trust
05. In My Darkest Hour
06. Foreclosure of a Dream
07. She-Wolf
08. Dawn Patrol
09. Poison Was the Cure
10. Sweating Bullets
11. A Tout Le Monde
12. Angry Again
13. Guns, Drugs & Money
14. Whose Life (Is It Anyways?)
15. Public Enemy No. 1
16. Symphony of Destruction
17. Peace Sells
——————————
18. Holy Wars...
19. Mechanix
20. ...The Punishment Due


Megadeth Links:
Megadeth Website
Megadeth T-shirts and Merch at EMP
Megadeth CDs on Amazon.com
Megadeth CDs at Play.com
Megadeth on Metal Traveller's Flickr
Megadeth iTunes downloads
Megadeth Line-up:

Dave Mustaine – Vocals / Guitars
Chris Broderick – Guitars
David Ellefson – Bass
Shawn Drover – Drums