Version Française: Les Rolling Stones au Trabendo sur heavynews.fr:
The Rolling Stones managed to keep it all secret: they spent 2 months in Paris recording a few new songs and rehearsing for their upcoming tour.
The band hadn't played live since 2007 and they scheduled a private in Paris, on Monday 29th October at the Mogador Theatre.
But they surprised everyone in the morning of October 25, when they announced that they would be playing at the small Trabendo Club that very same evening!
I had plans to see Uli Jon Roth playing in Vauréal that evening. But when I knew that the Rolling Stones were in town, I'm sorry Uli but suddenly changed my mind.

With this concert, the Trabendo confirmed its reputation as a club where exclusive events can be held. Here, I have seen private shows by huge bands like Metallica, Manowar, The Foo Fighters and now the legendary Rolling Stones.

Only 350 tickets went on sale precisely at 10AM at the Virgin Megastore of the Champs Elysées Avenue! Those were very hard to get, as you can imagine, people was queuing since 4am! The tickets were sold at the very fair price of 15€!
The Trabendo can accommodate a maximum of 700 people, but less than 600 people got to see the show. The other tickets were not sold, but given to special guests, like the press, friends or various so-called VIPs.
There were loads of people at Virgin Megastore in the morning looking for tickets, and one could feel the stress in the air. As expected, most people couldn't get entries for this exclusive show.
Surprisingly, not many people without tickets showed up at the Trabendo in the night for a last chance to get in.
I don't know why, I expected hundreds of fans to be in front of the venue hungry to see the show, but no.
And it was better this way ;)

We had to leave cell phones, cameras at the lobby after the security check. Some managed to get some devices inside illegally, so most pictures on this page are not from me, but were found elsewhere.

The Stones got on stage under a general and contagious euphoria! Woah! The Rolling Stones were here, right in front of us, and less then 600 people were about to witness their first show in 5 long years!

No one could contain the joy that such a unique moment was providing! While some of the guests were here "by accident" (not every "VIP" is supposed to be a fan of the Rolling Stones), everyone realized that we were some of the luckiest people on earth!
The show was majestic! They made something back to basics: five men on stage were here to rock, using the venue's sound and light equipment. It wasn't even a concert actually, it was a party! A party with The Rolling Stones!

Seeing a band in these conditions has nothing to do with stadium shows. No fireworks, no big production, no tricks. Just rock.
Many bands can play impressive stadium or arena shows, but when they play in a club, they're like naked, and that's when you actually see how good they really are.

Mick Jagger was in a very good shape, jumping and dancing like a teenager! This man is almost 70, but he rocks like hell!
I can't say the same about Keith Richards: while he is still imposing, he's not very expressive and definitely looks more like a man of his age. But no one has his guitar sound, that can smooth and delicate yet aggressive when it needs!
The ever smiling Ronnie Wood gives the swing with his unique licks on rhythm and lead guitar parts.
I only caught a few glimpses of Charlie Watts hidden behind his drum kit, but he could be perfectly heard and his beat remains unique!
Although not considered a full member of the band, Darryl Jones is an amazing bass player. He deserves all the recognition for that, but also for being with the Stones for close to 20 years now.

As most legendary bands, the stones had the hard task to please everyone with their setlist, so for sure it wasn't easy to choose the songs. There were some rare tunes and also some big hits. In a normal show, anyone could rant about one or another song not being played. But on a special show like this one, no one has the right to complain!
It was stated on the tickets that this was going to be a short warm-up show. Rumors were that the band was going to play for 30 or 45 minutes.
But no one expected them to play for 1 hour and 15 minutes! Hey, for some bands like W.A.S.P., Poison or Cinderella a 75 minute show is the rule.
For the Stones it was a short one and that's a respectful attitude.

For everyone, it was an unforgettable evening! I sometimes hear people saying that they saw the Rolling Stones in a club sometime in the 60's, before they were famous. Well, now I'm so lucky to have seen them in a club, at the top of their fame!
Probably the next gig I'll attend will be in a stadium and it will be huge, but tonight's party at the Trabendo will always be the most special one.

So, shut down every negative rumor about the band, and be ready to celebrate the 50th anniversary of the Rolling Stones!
Share on Facebook
Tweet this!
Bookmark on Google
e-mail to a friend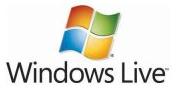 Windows Live
Digg
Yahoo
technorati
Setlist Rolling Stones – The Trabendo – Paris, – October 25 2012

01. Route 66
02. It's Only Rock and Roll (But I Like It)
03. Shattered
04. When the Whip Comes Down
05. Champagne and Reefer
06. Doom and Gloom
07. Miss You
08. Start Me Up
09. Midnight Rambler
10. Tumbling Dice
––––––––––––––––––––––––––
11. Jumpin' Jack Flash
12. Brown Sugar



Rolling Stones Links:
Rolling Stones Website
Rolling Stones CDs on play.com
Rolling Stones CDs at Amazon.com
Rolling Stones iTunes downloads

Rolling Stones on Flickr
Rolling Stones band Line-up:

Mick Jagger – Vocals
Ronnie Wood– Guitars
Keith Richards – Guitars
Charlie Watts – Drums

Darryl Jones – Bass