Saratoga's farewell tour visited Colombia for 3 dates, one in Bogotá, one in Medellín and one in Pereira.

The concert in Bogotá was scheduled in Ozzy Bar, a large and nice rock bar where artists like Doro, Kraken or The Iron Maidens have performed before.

There was no opening act, Saratoga started the show at 9:30 in front of a crazy audience.
Saratoga is big in Colombia and the band has some very devoted fans here.

Furthermore, Saratoga knows how to treat the fans: that very day, Colombia classified for the World Cup 2014 in Brazil after a game against Chile, and bass player Niko del Hierro was wearing a shirt from the Colombia football team when he got on stage.

After two songs, singer Tete Novoa greeted the crowds with a loud "Qué chimba Hijuep**a", a typical Colombian expression that means something like "Feels good Motherf***ers!".
Right after that he stated that they were very pleased to be back in Colombia and congratulated us for the world cup classification.
At one point, a fan was filming the concert with his cell phone, and Tete took the device off his hands and filmed the band from the stage. That's a band that really knows how to interact with the fans.

The next number was El Vuelo Del Halcón and the euphoria continued. The Colombian crowds are passionate and they love to sing the words of the song.
But this night was a very special one, as absolutely everyone was in a party mood.
A Friday night is enough reason to party, seeing Saeatoga's farewell show in Bogotá added a lot of excitement, and being qualified for the World Cup provided another reason to celebrate.

Tete asked how were our throats, not for drinking but to help him sing Ángel De Barro. This one was a real highlight. Dueño Del Aire was a great moment where the audience went complitely crazy, while the power ballad Sigues Estando (en mi vida) was a very emotive moment.

This was supposed to be the last Saratoga concert in Bogotá, so everyone in the band delivered his best performance.
Bass player Niko del Hierro can't stand still, he moves all around the stage while playing complicated bass lines, even holding his bass from the upside.

Tete is a great frontman. He knows how to talk to the crowds and to make us scream. By looking at his stage attitude, here's no doubt that ManOwaR and Iron Maiden are part of his inspiration.

Tony Hernando is a bit more discreet, but the feeling of his solos and the power of his riffs were felt inside every one.

Behind his drum kit, Andy C. headbanged like a helicopter, especially during the song Resurrección, without losing the sense of rhythm for a single second.
From the beginning to the end, the sound was clear and good.
Behind the stage there was a large screen that displayed the cover of the record Némesis during most of the show. It also showed the video clips of Revolución and No Sufriré Jamás Por Ti when they played those songs.

Perhaps the only minus was the relatively poor light show, but that's because they were playing a small venue. On the other hand, seeing the band in a place like Ozzy Bar felt almost like a private show, and that's priceless!

Tete stated that the band didn't want to see this as a Farewell Tour, but an undefined break.
No one promised that Saratoga will return, but I have the feeling that the door is still open, even if we have to wait for a few years.
Remember those Running Wild, Scorpions and Judas Priest Farewell tours?

But let's not be nostalgic! The important thing is that Saratoga band members will now concentrate in other musical projects. That's the future, and that's what matters right now!

One thing is sure and it's that Saratoga left a great impression on everyone after this magic 2-hour show.

This was my first (and perhaps the only) Saratoga concert. I totally loved, and given the big smile in everyone's face after the show, I know I'm not the only one.
Share on Facebook
Tweet this!
Bookmark on Google
e-mail to a friend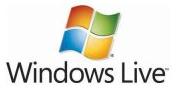 Windows Live
Digg
Yahoo
technorati
Setlist Saratoga – Ozzy Bar – Bogotá, – October 11 2013

Intro
01. Tras Las Rejas
02. El Vuelo Del Halcón
03. A Morir
04. Contigo, Sin Ti
05. Ángel De Barro
06. Las Puertas Del Cielo
07. Resurrección
08. Hasta el Día mas Oscuro
09. Luna Llena
10. Deja Vu
11. Revolución
12. Juicio Final
13. Dueño Del Aire
14. Sigues Estando (en mi vida)
15. Perversidad
16. No Sufriré Jamás Por Ti
17. El Planeta Se Apaga
18. Heavy Metal
—————————————
19. Lejos De Ti
20. Maldito Corazón
21. Vientos De Guerra
—————————————
22. Perro Traidor
Outro: We Are The Champions / We Will Rock You (Queen)



Saratoga Links:
Saratoga Website
Saratoga CDs at Amazon.com
Saratoga iTunes downloads

Saratoga on Flickr
Saratoga band Line-up:

Tete Novoa – Vocals
Tony Hernando – Guitars
Niko Del Hierro – Bass
Andy C. – Drums