Version Française: Slash au Zénith sur heavynews.fr:
Slash is a hardworking man! Since he released his first solo album, he's been touring festivals, clubs and arenas all around the world.
He also found enough time to record a new album, called Apocalyptic Love.
After so many live shows, he even renamed his band, as Slash featuring Myles Kennedy and the Conspirators.

Last summer they did a short European Tour, with one date in France at the Hellfest Open Air.
Before a proper tour for the Apocalyptic Love album in 2013, Slash and his band selected a few cities for a short European Tour of less than 15 dates.
The Zenith of Paris was the venue chosen for the French gig, and it was totally sold-out.
That was good news, although a bit unexpected, given the fact that Slash already played the Zénith the year before, and that Guns'n'Roses toured France extensively this year.

Everyone was ready to rock and Slash definitely rocked the place! The sound was great, the lightshow wasn't perfect but much better than the last time, and everyone in the band was in a very good shape!
The response of the crowds was amazing, even if it was so hot inside: there was pogo, there were crowdsufers, and almost everyone was singing the words of most songs.

The new songs kick ass on stage, especially Halo and Anastasia. We also have to admit that some songs from Slash's first record are already classics, like Back From Cali, Ghost or Starlight.
I'd also add By The Sword, which was sadly missing on the setlist.

The Velvet Revolver years were represented by Slither and a beautiful version of Fall To Pieces, sung really loud by the crowds.
We also heard Been There Lately, a song from the excellent second Slash Snakepit record, that few people seemed to know. That's a shame, as both Snakepit albums have set high standards.

There were high expectations for the Guns'n'Roses songs and the band delivered exactly what we wanted.
Their version of Sweet Child O'Mine would have given chills even to Axl Rose!
They also brought back Out Ta Get Me, and that was a very nice surprise.
Regarding the solos, Slash did't play the Godfather Theme, but instead he extended Rocket Queen with a nice blues solo.

For 1 hour and 55 minutes, Slash and the boys did a faultless show: there was nothing wrong to say about it!

No doubt that The Conspirators are now in the big league.
The Apocalyptic Love tour has just begun, so be warned, there's no excuse to stay at home if they play near your town!
Share on Facebook
Tweet this!
Bookmark on Google
e-mail to a friend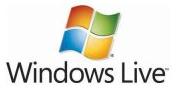 Windows Live
Digg
Yahoo
technorati
Setlist Slash – The Zénith – Paris, – October 20 2012

01. Halo
02. Nightrain
Guns'n'Roses cover
03. Ghost
04. Standing In The Sun
05. Back from Cali
06. Been There Lately
Slash's Snakepit cover
07. Mr Brownstone
Guns'n'Roses cover
08. Rocket Queen
Guns'n'Roses cover
09. Bad Rain
10. Far and Away
11. We're All Gonna Die
12. Out Ta Get Me
Guns'n'Roses cover
13. No More Heroes
14. Starlight
15. Blues Jam / Anastasia
16. You're A Lie
17. Sweet Child O' Mine
Guns'n'Roses cover
18. Slither
Velvet Revolver cover
–––––––––––––––––––––––––––
19. Fall To Pieces
Velvet Revolver cover
20. Paradise City
Guns'n'Roses cover



Slash Links:
Slash Website
Slash CDs on play.com
Slash CDs at Amazon.com
Slash iTunes downloads

Slash on Flickr
Slash band Line-up:

Slash – Guitars
Myles Kennedy – Vocals
Frank Sidoris – Guitars
Todd Kerns – Bass
Brent Fitz – Drums