Version Française: Steel Panther au Bataclan sur heavynews.fr:
Woah, that was fast! Steel Panther played here in March and here they were again.
It only took Steel Panther 7 months to come back to the city of love…

In between, they did a memorable show at the Hellfest Open Air but it seems that they can't enough of France… and we can't get enough of them!

Well, what could we expect from a band that's playing twice in the same venue on the same city 7 months later?
Was it going to be exactly the same hot show?

The Bataclan was really crowded for Steel Panther's return. It wasn't sold out, but playing twice a year the same venue is a great score!

Something incredible is that Steel Panther's popularity in France has been spread by word of mouth. Their albums Feel The Steel and Balls Out were released in France much later than in other European countries, like if the record company didn't really wanted to push Steel Panther on the French market.

Also, the band has not given many interviews in France so it's kind of a mystery why the band is doing so well here!
But who would complain? Certainly not the fans that gathered tonight for a night of hard rock, coloured hair, spandex and boobies!

Blackrain had the task to heat the audience and they did it really good. Actually, their show tonight was much better than the one in December at the Alhambra.

But things got really serious when Steel Panther got on stage with Supersonic Sex Maxine. The atmosphere was just insane!
In only one minute, we found ourselves compressed in the pit, between crowdsurfers and moshers. It was extremely hot and it almost felt like a summer festival!

It didn't took long until the girls started to show off their boobies, which is a tradition on Steel Panther shows.

The band let the fans participate in the show, as several girls jumped on stage during Party All Day and Death To All But Metal. As expected, most of them ended up half nacked!

But not only girls can get on stage at a Steel Panther show! There was a guy with a sign asking Michael Starr to sing Mötley Crüe's Kickstart My Heart with them, but this didn't happen.
Instead, the band invited another guy on stage to sing the first verse of Iron Maiden's classic The Number Of The Beast! That was one of the funniest moments of the show!

That's exactly what Steel Panther is all about: having fun. But these guys are really professional and very good musicians. What they do, they do it for fun, but they do it right.
Definitely, that's part of the recipe for the success.
Well, the 17th song on the setlist was 17 Girls In a Row and they ended their show with that one.
For sure the band is pleased with the French audience going crazy and I'm sure that when Michael Starr states that he loves playing here, he means it!

No doubt that they will come back, and I hope that the Steel Panther virus will continue to be spread until then.
Steel Panther kick ass on stage, they proved it once again!
Share on Facebook
Tweet this!
Bookmark on Google
e-mail to a friend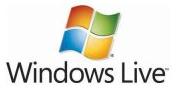 Windows Live
Digg
Yahoo
technorati
Setlist Steel Panther – The Bataclan – Paris, – October 30 2012

Intro: In The Future
01. Supersonic Sex Machine
02. Tomorrow Night
03. Fat Girl (Thar She Blows)
04. Asian Hooker
05. Just Like Tiger Woods
06. Let Me Cum In
07. If You Really Really Love Me
Guitar Solo
08. The Number of the Beast
Iron Maiden cover
09. Turn Out the Lights
10. The Shocker
11. It Won't Suck Itself
12. Girl From Oklahoma
13. Party All Day (Fuck All Night)
14. Death to All but Metal
15. Community Property
16. Eyes of a Panther
–––––––––––––––––––––––
17. 17 Girls in a Row



Steel Panther Links:
Steel Panther Website
Steel Panther CDs on play.com
Steel Panther CDs at Amazon.com
Steel Panther iTunes downloads

Steel Panther on Flickr
Steel Panther band Line-up:

Michael Starr – Vocals
Satchel – Guitars
Lexxi Foxxx – Bass
Stix Zadinia – Drums