Performance:
5/5
Lights:
3,5/5
Sound:
4,5/5
Atmosphere:
4,5/5
Most Metal bands at the festival played extreme metal, except Symphony X, the headliners of the second stage at Rock Al Parque Festival.

Back in 2004, I saw Symphony X at the Gods Of Metal Fest in Italy, and I thought that this band was not made for outdoor Festivals.
But the conditions were completely different! Back then, it was an afternoon show. Tonight, they were the headliners, so they were given the best possible conditions in order to make a great show.
And... that's what they did!

Some 5000 Melodic Metal fans gathered to see the concert. Colombia is no strange territory for Symphony X, the band visited Bogotá back in 2007 and they have a very loyal fanbase.

The show started with Iconoclast and End Of Innocence. The sound was good and the band seemed really happy to be there!
We could see that they were all having fun on stage, and Russell Allen didn't miss the opportunity to make a few jokes between the songs.

The atmosphere among the crowd was really good and festive, but also attentive. Many fans were paying attention to the instruments, so I think it's safe to assume that they were many musicians among the crowds.

To me, the best moment of the show was Sea Of Lies, which is one of my favourite Symphony X songs.
It was followed by Of Sins And Shadows, another incredible classic.

After that, the band briefly left the stage but came back with a 3-song encore.
They played a total of 11 songs, which was relatively short for a headlining show, but I'm sure everyone enjoyed it to the full. I totally loved it, Symphony X kicks ass on stage.

Cannibal Corpse's show on the Main Stage had already started so I went to check a few songs.

Two days later Avantasia performed an amazing show in Bogotá and, to be honest, I thought Russell Allen was going to be a special guest.
After all, he has performed in two Avantasia albums, but it's true that he's never performed on stage with this band. It didn't happen, but anyway, it was a great to see Symphony X and Avantasia the following day.

Share on Facebook
Tweet this!
Bookmark on Google
e-mail to a friend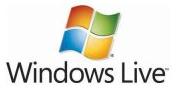 Windows Live
Digg
Yahoo
technorati
Setlist Symphony X – Rock Al Parque Festival – Bogotį, – June 29 2013

01. Iconoclast
02. The End of Innocence
03. Dehumanized
04. Inferno (Unleash the Fire)
05. Smoke and Mirrors
06. When All is Lost
07. Sea of Lies
08. Of Sins and Shadows
–––––––––––––––––––––––––––
09. Eve of Seduction
10. Serpent's Kiss
11. Set the World on Fire (The Lie of Lies)




Symphony X Links:
Symphony X Website
Symphony X CDs at Amazon.com
Symphony X iTunes downloads


Symphony X on Flickr

Symphony X band Line-up:

Russell Allen – Vocals
Michael Romeo – Guitar
Michael Pinnella – Keyboards
Michael Lepond – Bass
Jason Rullo – Drums