Version Française à venir sur sur heavynews.fr.
Timo Tolkki is back with a Metal Opera called The Land Of New Hope. It's an ambitious record with some of the greatest metal singers as guests. You can read here the CD review.

Timo is a busy man, but still had time to answer some questions from Metal Traveller.

Here's the interview wiith Timo Tolkki about his Metal Opera The Land Of New Hope.


Metal Traveller: This is a very ambitious record. Tell us about the beginning of the project, how the idea and the concept came into your mind.

Timo Tolkki: I wrote the story on paper first and divided it in 3 parts. The Land of New Hope is the end of the story.

There's an impressive casting of singers in this album. How did you choose them?

Timo Tolkki: I just had in mind certain singers as I was composing songs.

Did you write the music before founding the singers? Or did you find the singers first and wrote the music thinking about each one's voice?

Timo Tolkki: Both. It was an ongoing process.

Like some futuristic movies, the story behind "The Land of New Hope" is tragic but could be realistic. How concerned do you feel about current issues or events (environment, worldwide demonstrations…)?

I don't think demonstrations are an issue. I think there should be more of them. I sort of stopped caring and became very pessimistic towards mankind as a whole. I don't care about it that much anymore.
I concentrate on people who I love and care about. We are living very selfish and violent times.

This album is about chaos, but still there's the word "Hope" in the title, so it brings a positive message. Do you think mankind could do anything to prevent such tragedy?

Timo Tolkki: I think it is too late.

The artwork feels like a mix between a Resident Evil for the ruined city and Lord Of The Ring for the characters. What can you tell us about the cover?

Timo Tolkki: Well it is New York city ruined by the elements of nature and the group of people that survived embarking of a journey to find the Land of New Hope.

You know that people will compare this project to Ayreon or Avantasia for example. In your opinion, what makes Avalon different or better?

Timo Tolkki:This is not for me to say and words like "better" does not exist for me in art. Nobody owns a franchise to "metal operas' which is not really an operatic format because it doesn't have any real dialogue between the singers.

Getting all the singers for a tour will certainly be difficult, but do you consider making a few live performances with Avalon?

Timo Tolkki: Possibly later.

Will Avalon be a one-album project, or will we have the pleasure to find other Avalon records in the future?

Timo Tolkki: It is a trilogy and The Land of New Hope is the end of story.

Bonus question: Have you been to a Stratovarius concert since you left the band? And if yes, how is it like to see a performance of the band you funded?

Timo Tolkki:I don't want to have anything to do with Stratovarius thanks. .
Share on Facebook
Tweet this!
Bookmark on Google
e-mail to a friend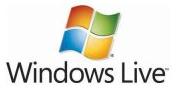 Windows Live
Digg
Yahoo
technorati