Version Française: Turbonegro au Hellfest sur heavynews.fr.
After Gotthard, there was a radical change of style, with the heavy deathpunk rock of Turbonegro.

An army of Turbonegro fans invaded the front of the main stage 2.
All dressed with their distinctive denim Jackets, the Turbojugend came from several cities in France and Europe to admire this show.

I knew about Turbonegro's reputation (who doesn't!?) as a killer live act, but I'd never had the chance to experience it before. Well, they absolutely blew my mind!
If you aren't familiar with this band yet, you really should discover it. They kick ass! From the musical point of view, but also regarding the attitude.

I never saw the band with the former singer Hank von Helvete so I had no comparison point. To me, it seemed that the current singer Tony Sylvester, know as Duke of Nothing, has always been in the band.
His voice and attitude are exactly what one can expect from a band like this, not to mention his black make-up in the eyes, the tiger tattooed on his belly and his denim clothes!

While less extravagant, the other members of the band couldn't be missed anyway: Bass player Happy-Tom, introduced as "El Capitano" because of his sailor hat, guitar player Euroboy with his pink bandanna, and Rune Rebellion with his strange old hat.

This was one of the last shows with drummer Tommy Manboy, who quit the band after he broke his leg. Tommy hit the drums really hard, and that gave a lot of power to the songs. A few days later, they hired a new drummer, Jamie Hand.

Since I saw Turbonegro on stage, it's hard to get off my mind some of the songs they played, like All My Friends Are Dead, You Give Me Worms or Wasted Again.

Now I know why the Turbojugend keep on spreading the word about Turbonegro!

After Turbonegro, I got back to the Mainstage 1 the see the unquestionable masters of Southern Rock: Lynyrd Skynyrd.
Click here for Lynyrd Skynyrd at the Hellfest.
Share on Facebook
Tweet this!
Bookmark on Google
e-mail to a friend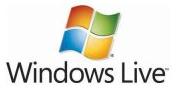 Windows Live
Digg
Yahoo
technorati
Setlist Turbonegro – Hellfest – Clisson, France – June 15 2012

01. All My Friends Are Dead
02. The Nihilist Army
03. You Give Me Worms
04. I Got A Knife
05. Mister Sister
06. Wasted Again
07. Fuck the World
08. Turbonegro Must Be Destroyed
09. Hello Darkness
10. Get it On
11. Back To Dungaree High
——————————
12. The Age Of Pamparius
13. Denim Demon
14. I Got Erection



Turbonegro Links:
Turbonegro Website
Turbonegro CDs on play.com
Turbonegro CDs at Amazon.com
Turbonegro iTunes downloads

Turbonegro on Flickr
Turbonegro band Line-up:

The Duke Of Nothing – Vocals
Euroboy – Guitars
Rune Rebellion – Guitars
Happy Tom – Bass
Tommy Manboy – Drums