Version Française: Gotthard au Hellfest sur heavynews.fr.
After Unisonic, it was a real pleasure to see Gotthard back on stage. I really thought that this band won't be back again after the tragedy they had to endure when Steve Lee passed away.

Well, bad times have been left behind and the band has moved forward, finally finding Nic Maeder's great voice.

The band started their set with Dream On, one of their heaviest songs, and also a very groovy one.
Even if the sound wasn't that good (that was a problem for most bands playing the mainstage 1), the crowds sang it loud.
Everyone seemed excited about Gotthard's return to France. And singer Nic Maeder knew exactly how to talk to the audience. That's it, in their own mother tongue!
He was born in Lausanne so he speaks a perfect French and charmed the crowds with his Swiss.

His voice is excellent, he's a very talented muusician and has a very good voice. Still, he was a little bit shy and seemed less charismatic than Steve Lee. But hey, we're talking about Steve Lee, one of the most charismatic singers in hard rock, so believe me, it's not easy to stand on Nic Maeder's shoes!

The other guys of the band were also at the top. Freddy Scherer looked really happy to be there, he couldn't stop smiling while staring at the crowds.
As for Leo Leoni, he was more into headbanging, while Marc Lynn was rather discrete, concentrating on his bass parts and backing vocals.

It's good to know that Gotthard are back. They even delighted us with a new, very promising track, called Remember It's Me.

Gotthard took some time to find the right guy, but they're finally here, starting a new era. I'm sure it will be full of good songs and good shows.
Long live Gotthard!

After this show, I went to the Mainstage 2 to see the Norwegian band Turbonegro.
Click here for Turbonegro at the Hellfest.
Share on Facebook
Tweet this!
Bookmark on Google
e-mail to a friend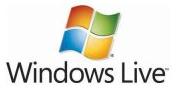 Windows Live
Digg
Yahoo
technorati
Setlist Gotthard – Hellfest – Clisson, France – June 15 2012
01. Dream On
02. Gone Too Far
03. Starlight
04. Remember It's Me
05. Sister Moon
06. Hush

Billy Joe Royal / Joe South cover

07. One Life, One Soul
08. Mountain Mama

Gotthard Links:
Gotthard Website
Gotthard CDs on play.com
Gotthard CDs at Amazon.com
Gotthard iTunes downloads

Gotthard on Flickr
Gotthard band Line-up:

Nic Maeder – Vocals
Leo Leoni – Guitars
Freddy Scherer – Guitars
Marc Lynn – Bass
Hena Habegger – Drums
Ernesto Ghezzi – Keyboards