Version Française: Alice Cooper au Colisée Pepsi Arena sur heavynews.fr.
Alice Cooper is not an ordinary opening act.
In fact, it's certainly the most amazing opening act a band can have. But Alice just won't tour with anyone.
Normally, Alice Cooper does only headline and festival shows, but he did an exception in 2012 by joining forces with Iron Maiden for an unforgettable package!

Of course, there was a special treat for an exceptional opening band: Alice Cooper had a great sound, a very good light show, and although he couldn't use the whole stage, he customized it for his show.
If Cooper had played longer, it would have been a double-headliner tour.

Although Iron Maiden was the headliner, there was a huge amount of Alice Cooper T-shirts among the crowds.
Everyone at the Pepsi Arena was waiting or Alice Cooper to take the stage, and we got exactly what we were waiting for: an amazing shock rock show led by Master Cooper!

As the curtain fell at the end of the Vincent Price intro, the show began with The Black Widow. Alice personified a spider during that song, and even got sparks out of his arms.
The setlist was amazing. They only played hits, except perhaps for Wicked Young Man, which is a great song but not exactly a hit. I would have loved to hear at least one song from the excellent latest record Welcome 2 My Nightmare, but sadly Alice is not playing any songs from this album on the tour with Maiden.
But there's no reason to complain, the setlist was short but very dynamic, and every song fitted perfectly with the next one.

In less than one hour, we had most of the goodies that make an Alice Cooper show an unforgettable moment!
Something special happened suring almost every song.
Alice got his crutch during I'm Eighteen, the giant Frankestein during Feed My Frankenstein, the ballons during School's Out... and of course, he didn't forget the Guillotine during I Love The Dead and the python during No More Mr Nice Guy.
A couple of times during the show, a paparazzi came on stage to take pictures from the band, but Alice finally killed him during Wicked Young Man.

Although Steve Hunter has left the band, Ryan Roxie is back and the Alice Cooper Band line up still has 3 guitars.

But it's definitely Orianthi that has taken the lead role! She's got attitude, she's sexy, and she plays like a goddess. As she plays her guitar solos, she stares at the audience like a hydra, turning to stone anyone who looks at her.

Alice also knows how to treat the local crowds: When they played the last song, Schools Out, he was wearing a shirt from the local ice hockey team: The Remparts Québec.

In a nutshell, Alice delivered a short but intense show, with an incredible setlist, many classic Alice Cooper toys and gadgets, and a few surprises.
High class!

He totally blew my mind, but I had to save some energy for the upcoming Iron Maiden show...
Share on Facebook
Tweet this!
Bookmark on Google
e-mail to a friend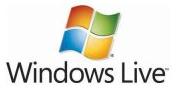 Windows Live
Digg
Yahoo
technorati
Setlist Alice Cooper – Colisée Pepsi Arena – Québec, Canada – July 8 2012

Vincent Price intro
01. The Black Widow
02. Brutal Planet
03. I'm Eighteen
04. No More Mr. Nice Guy
05. Hey Stoopid
06. Billion Dollar Babies
— Orianthi Guitar solo —
07. Feed My Frankenstein
08. Poison
09. Wicked Young Man
10. I Love The Dead
11. School's Out

Alice Cooper Links:
Alice Cooper Website
Alice Cooper T-shirts and Merch at EMP
Alice Cooper CDs on Amazon.com
Alice Cooper CDs at Play.com
Alice Cooper on Metal Traveller's Flickr
Alice Cooper iTunes downloads


Alice Cooper Line-up:

Alice Cooper – Vocals
Orianthi – Guitars
Ryan Roxie – Guitars
Tommy Henriksen – Guitars
Chuck Garric – Bass
Glen Sobel – Drums