Performance:
4/5
Lights:
4,5/5
Sound:
4/5
Atmosphere:
5/5
After a great Thrash Metal dose by Havok, I went to the main stage to see the legendary Colombian band Masacre.

Masacre is one of those Colombian bands that have reached a "cult" status. They were formed in Medellín during the 80's and their traditional Death Metal is still followed by thousands of fans.

Although they've played all over South America and in Spain, it's in their homeland, Colombia, that they're a really huge act.
They were pionners, as one of the first metal bands in the country to gain recognition and respect.
Here's a fact: More than 45 000 attended the festival this saturday, and practically everyone knew at least a few songs from Masacre.

I saw the band twice during the 90's and I don't remember those concerts were not that good, mostly because of sound problems.
But what I saw tonight, almost 20 years later, was a very professional band playing in front of an already conquered audience!

The sound was really good and the performance was great. No matter how loud they play, those guys are really good musicians.
Also, their lyrics are very dark but related to a very violent reality that hit Colombia a few decades ago, so the fans perfectly understand their meaning.
Alex Okendo knows that, and he knows how to talk to the crowds!

Masacre spent 50 minutes on stage and delivered a blasting performance to remember.
After that, I went to the second stage to see Symphony X, and then came back to the Main Stage for more Death Metal with Cannibal Corpse.
Share on Facebook
Tweet this!
Bookmark on Google
e-mail to a friend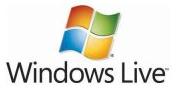 Windows Live
Digg
Yahoo
technorati
Setlist Masacre – Rock Al Parque Festival – Bogotá, – June 29 2013

01. Cortejo fúnebre
02. Justicia Ramera
03. Imperio del Terror
04. Dios del Horror
05. Sepulcros en Ruinas
06. Donde Habita el Mal
07. Éxodo
08. Slaves of Death
09. Ola de Violencia
10. Blasfemias




Masacre Links:

Masacre Website
Masacre on Flickr

Masacre band Line-up:

Alex "Trapeator" Okendo – Vocals
Jorge "El Flaco" Londoño – Guitar
Juan "Juancho" Gomez – Guitar
Alvaro Alvarez – Bass
Mauricio Londoño – Drums